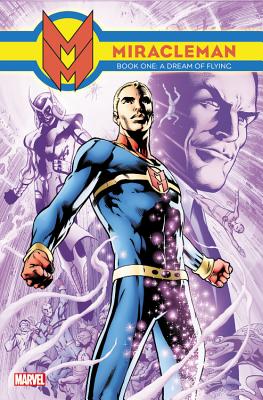 Miracleman Book 1 (Hardcover)
A Dream of Flying
Marvel, 9780785154624, 176pp.
Publication Date: May 27, 2014
* Individual store prices may vary.
Description
KIMOTA! With one magic word, a long-forgotten legend lives again! Freelance reporter Michael Moran always knew he was meant for something more-now, an unexpected series of events leads him to reclaim his destiny as Miracleman! The groundbreaking graphic novel that heralded a literary revolution begins here in A DREAM OF FLYING. After nearly two decades away, Miracleman uncovers his origins and their connection to the British military's "Project Zarathustra" - while his alter ego, Michael Moran, must reconcile his life as the lesser half of a god. COLLECTING: Miracleman 1-4
About the Author
Alan Moore is an English writer primarily known for his work in comic books, a medium where he has produced series including "Watchmen," "V for Vendetta," and "From Hell."