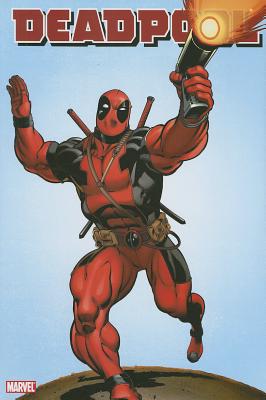 Deadpool, Volume 1 (Hardcover)
Marvel Comics Group, 9780785156024, 352pp.
Publication Date: July 6, 2011
Description
Collecting a whole year's worth of Deadpool stories packed into one oversized hardcover! First, the Skrulls have invaded, and no one on Earth is safe. Shape-shifting aliens bent on world conquest, they have infiltrated governments, businesses, even super-hero teams. But nothing they've ever faced has prepared them for Deadpool! Then, Wade goes looking for Norman Osborn and quickly realizes that Bullseye stands in his way!
Advertisement