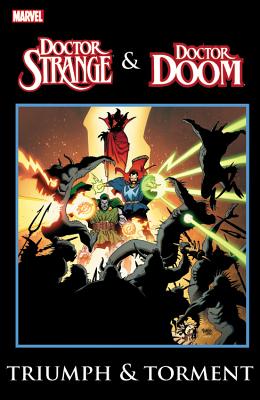 Dr. Strange & Dr. Doom: Triumph & Torment (Paperback)
Triumph & Torment
Marvel Comics Group, 9780785184546, 142pp.
Publication Date: September 3, 2013
Description
Every year on Midsummer's Eve, Victor von Doom clashes with the forces of evil in a vain attempt to free his mother's soul from Hell. Only when Doctor Strange is finally convinced to join the fight, does the outcome have any hope of changing. But first the unlikely allies must journey to Mephisto's infernal realm...where the find that the cost of one soul may be more than they are willing to pay COLLECTING: Doctor Strange and Doctor Doom: Triumph and Torment, Doctor Strange (1974) 57; material from Astonishing Tales (1970) 8, Marvel Fanfare (1982) 16, 43.
Advertisement