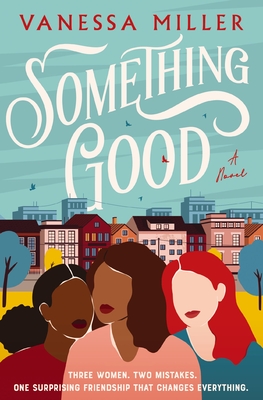 Something Good
Paperback

* Individual store prices may vary.
Description
When three women find their lives inextricably linked after one terrible mistake, they must work together to make the most of their futures and the challenges before them.
Alexis Marshall never meant to cause the accident that left Jon-Jon Robinson paralyzed--but though guilt plagues her, her husband hopes to put the past behind them. After all, he's in the middle of selling a tech business--and if Alexis admits to texting while driving, the deal could collapse and cost them millions.
Trish and Dwayne Robinson are just trying to hold it together after the accident that left Jon-Jon dependent and depressed. As the bills pile up, Trish and Dwayne find themselves at odds. Trish wants to forgive and move on, but Dwayne is filled with rage toward the entitled white woman who changed their lives forever. Trish can't see how anything good can come from so much hate and strife, so she determines to pray until God changes things. Then one afternoon Marquita Lewis rings their doorbell with a baby in her arms.
Meanwhile, Alexis's life is not as shiny and perfect as it may seem from the outside. She has secrets of her own, as well as guilt that just won't go away. As she becomes consumed with thoughts of the young man she hit, can she reconcile her mistake with her husband's expectations?
Vanessa Miller's latest inspirational novel reminds readers that differences may separate us, but if we cling to each other while climbing that high mountain of faith, hope, and love, God can bring something good out of our very worst moments.
Thomas Nelson, 9780785256724, 336pp.
Publication Date: March 8, 2022