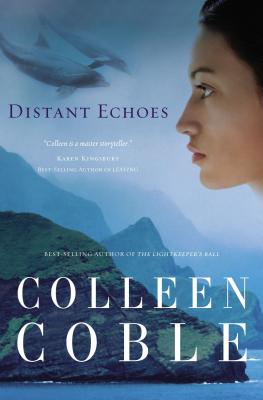 Distant Echoes (Aloha Reef #1) (Paperback)
Thomas Nelson, 9780785260424, 320pp.
Publication Date: May 29, 2005
Other Editions of This Title:
Paperback (8/12/2014)
* Individual store prices may vary.
Description
In the land of aloha and paradise, dark secrets lurk just below the surface.
When a tragic event takes the lives of tourists, Hawaiian native and dolphin researcher Kaia Oana is one of the first in the water, risking her own life to try and save others. She's enlisted to help the U.S. Navy find out what really happened - utilizing her specially trained dolphins to help
Kaia and Lieutenant Commander Jesse Matthews team up in the investigation - but as they edge closer to the truth about the incident, their own lives are threatened. Will the aloha spirit of grace and forgiveness prevail - or will it be overshadowed by the distant echoes of past pain and the imminent danger from a cold-blooded killer?
Set on the breathtaking Hawaiian island of Kauai, this novel provides an intoxicating mix of romance and suspense with the rhythms of island life.