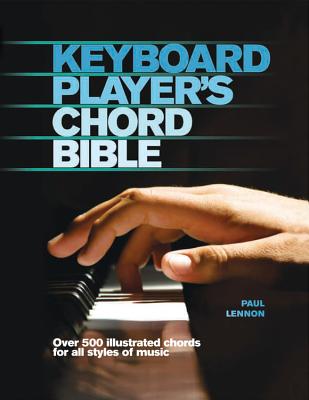 Keyboard Player's Chord Bible (Music Bibles) (Hardcover)
Chartwell Books, 9780785824558, 256pp.
Publication Date: January 23, 2009
* Individual store prices may vary.
Description
The Keyboard Player's Chord Bible is designed for beginner and intermediate musicians looking to understand, improve, and experiment with chords. In this book, you can explore new and exciting sounds that you may have come across in existing pieces of music, or simply add to your repetoire for performing and composing. This is a great reference book that you can go to when you find a chord in a piece of music that you haven't met before. Also includes tips on technique and recommended chord sequences to improve your song-writing skills. Over 30,000 copies sold worldwide.
About the Author
Paul Lennon is a composer, multi-instrumentalist, recording engineer, and teacher. He studied violin and piano at Trinity College of Music in London and later jazz harmony and composition. He has performed in classical jazz, folk, and rock concerts, and has composed for contemporary dance, jazz ensemble, ambient, and movie soundtrack.