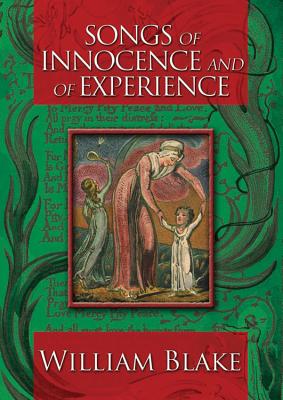 Songs of Innocence and Experience (Hardcover)
Chartwell Books, 9780785825142, 128pp.
Publication Date: June 1, 2009
* Individual store prices may vary.
or
Not Currently Available for Direct Purchase
Description
This compact hardcover edition of William Blake's classic Songs of Innocence and of Experience is the perfect size for students and collectors of classic poetry. The lovely cover illustration shows a painting from Blake's era, the mid-1700's, and each page is designed as the author designed it centuries ago, in its handwritten text atop illustration.
Wiliam Blake, the artist, writer, and Romantic visionary who went largely unrecognized ruing his lifetime, is now hailed as one of Britain's greatest creative geniuses. The Songs of Innocence and of Experience contain some of Blake's best-loved poems and form a stirring, poignant reflection on the range of human experience from childhood to adulthood.
This edition reproduces the complete collection in the original illuminated manuscript form. The combination of text and image, sometimes tightly interwoven, is typical of Blake's remarkable, individual style, in which the artist and his creations form the bridge between poles of being, between innocence and experience.
The Songs of Innocence:
The ShepherdThe Echoing GreenThe LambThe Little Black BoyThe BlossomThe Chimney SweeperThe Little Boy LostThe Little Boy FoundLaughing SongA Cradle SongThe Divine ImageHoly ThursdayNightSpringNurse's SongInfant JoyA DreamOn Another's Sorrow
The Songs of Experience:
Earth's AnswerThe Clod and the PebbleHoly ThursdayThe Little Girl LostThe Little Girl FoundThe Chimney SweeperNurse's SongThe Sick RoseThe FlyThe AngelThe TygerMy Pretty Rose TreeAh Sun-Flower The LilyThe Garden of LoveThe Little VagabondLondonThe Human Abstract Infant SorrowA Poison TreeA Little Boy Lost A Little Girl LostTo TirzahThe Schoolboy The Voice of the Ancient Bard.
Advertisement