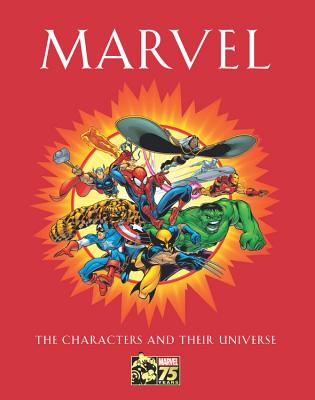 Marvel (Hardcover)
The Characters and Their Universe
Chartwell Books, 9780785831655, 288pp.
Publication Date: September 1, 2014
* Individual store prices may vary.
Description
For 75 years the Marvel Superheroes have delighted readers with their larger-than-life, yet very human, heroics. More than simply comic book characters, the likes of Captain America, the Silver Surfer, Iron Man, and Doctor Strange, to name a few, have become part of the fabric of 20th century culture; the mythology of the modern age.
Marvel: The Characters and Their Universe examines these legendary characters, focusing on their creation and charting their continuous evolution in the comic book pages as well as their translation into the world of media, film, television, animation, even video games and theme park attractions, and into the very core of popular culture.
This lavishly illustrated volume features full color artwork and hundreds of photos from film and television productions, some of which have never before been published. Through revealing and entertaining interviews with the legendary creators of the Marvel Universe, including Joe Simon, John Romita, John Buscema, Gene Colan, Roy Thomas, Chris Claremont and, of course, Stan The Man Lee, as well as such cinematic translators as animator Ralph Bakshi, director Kenneth Johnson and actor Lou Ferrigno, Marvel: The Characters and Their Universe reveals the story of Marvel, and its influence on the culture of our time, as never before.
About the Author
Michael Mallory is the author of X-Men: The Characters and Their Universe, Universal Studios Monsters: A Legacy of Horror, and The Science Fiction Universe and Beyond: Syfy Channel Book of Sci-Fi. He has written about animation for such diverse publications as Animation, Comics Scene, Disney News, In Toon, Inbetweener, The Hollywood Reporter, Millimeter, On Production, and Digital Diner. He is former editor of Animation magazine and a frequent contributor to Daily Variety.