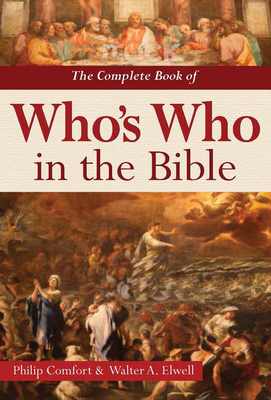 The Complete Book of Who's Who in the Bible (Hardcover)
Castle Books, 9780785831716, 640pp.
Publication Date: June 10, 2014
Other Editions of This Title:
Paperback (2/1/2005)
* Individual store prices may vary.
Description
This is your ultimate resource for learning about the people of the Bible. It's perfect for studaying God's word, preparing a lesson for your small group, and answering questions about people listed in the Bible.
This popular reference book includes all the people in the Bible arranged in alphabetical order for easy reference, quick takes on prominent people in the Bible that give information on their strengths, weaknesses, and lessons from their lives.
Get information and background that answers questions such as: Where does Barnabas first appear in the Bible? Who is Ezekiel's father? and Who is Belteshazzar, and how did God use him?
About the Author
Philip Comofrt has been a senior editor of Bible and Reference materials at Tyndale House Publishers since 1984. He also teaches at Coastal Carolina University. With a doctoral degree from the University of South Africa, he has written many books about the ancient texts and translations of the New Testament.
Walter A. Elwell is Professor Emeritus of Bible and Theology at Wheaton College, where he taught beginning in 1975. He did graudate work at Tubingen University in Germany and at the University of Chicago. His doctorate is from New College, University of Edinburgh, Scotland. Dr. Elwell's major research interest is the study of the Gospels.