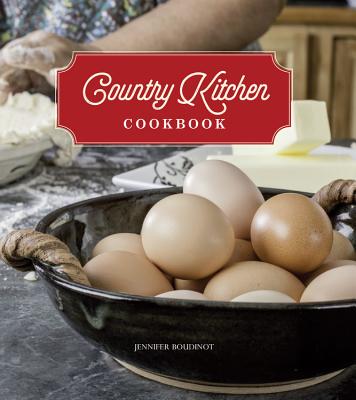 Country Kitchen Cookbook (Paperback)
Chartwell Books, 9780785833017, 256pp.
Publication Date: July 15, 2016
* Individual store prices may vary.
Description
Apple pie, hamburgers, fried chicken... Some foods just take us back home. They evoke the feel of summer evenings on the lawn playing baseball, winter gatherings around a roaring fire, spring picnics, and fall football games on campus. For most of us, good times and good food naturally go together, keeping families close and memories strong.
The culinary melting pot that is American country cooking accommodates the great variety tastes and cultures to be found here, creating a range of specialties that can be called favorites either regionally or across the country. This wonderful cookbook gathers together recipes that have helped define family fun, special occasions, and meals just-like-Mom-used-to-make for generations.
Country Kitchen Cookbook provides excellent recipes for anyone that's a fan of bacon, cheese, buttermilk, savory casseroles, the sweetest pies, or anything deep fried. Celebrate country cooking with quintessentially American foods perfect for hanging around at home or inviting guests for a late, light supper. There are recipes for everything from simple meals and snacks to elaborate four-course dinner party showstoppers.
About the Author
Jennifer Boudinot, author of Gourmet Pizza Made Easy, brings the same easy to follow step by step directions on how to make the best tasting meatballs and sauces that will have a line of hungry fans outside your kitchen. She is also a bestselling writer and editor who has worked for over a decade with seniors in writing workshops.
or
Not Currently Available for Direct Purchase