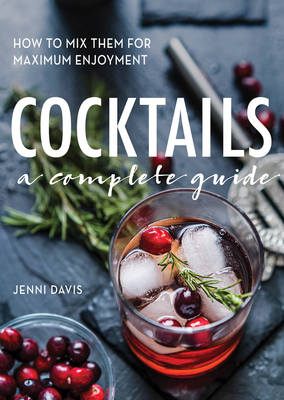 Cocktails (Paperback)
A Complete Guide
Chartwell Books, 9780785833437, 192pp.
Publication Date: April 30, 2015
* Individual store prices may vary.
Description
Impress your guests; mix with the best; pass the bartender's test with flying colors with Cocktails: A Complete Guide, the essential guide to creating cocktails to impress the toughest cocktail artists. The art of distilling spirits was probably discovered in ancient Mesopotamia--modern-day Iraq--more than four thousand years ago. We should raise our glasses to some unknown hedonist, for without that happy invention the cocktail would never have lifted our spirits.
The common use of the term cocktail dates back to the early 1800s, although its origins are very much in dispute. There are at least 15 national explanations as to how the term came about, or even where it first came about. The real newsflash today is that the world is experience in a dramatic rise in popularity of these mixed marvels, even if the cocktail culture now marches to a different beat.
Learn how to set up your own home bar with this practical guide, featuring the top 150 cocktails in the world. Discover the art of making the perfect cocktail, from an American Beauty to a Zombie, Martinis, Margaritas, and Mai Tai. Pink Elephants, Red Clouds, and White Russians; aperitifs and digestifs; long drinks, fruity delights, and party perfects--this book has them all. Every recipe is illustrated with a fabulous color photograph and features information on its origins, cost, level of difficulty, and suggested twists and variations.
About the Author
Jenni Davis is a history, heritage, and travel writer with a passion for the past, exploring its stories and unsolved mysteries. She is the author of several history titles, such as Scottish Clans and Tartans, Cathedral Architecture, and The Irish Americans.
Jenni Davis is a cook who loves history. She writes and edits books on food and drink, travel, and heritage. Jenni lives in Salisbury, England.