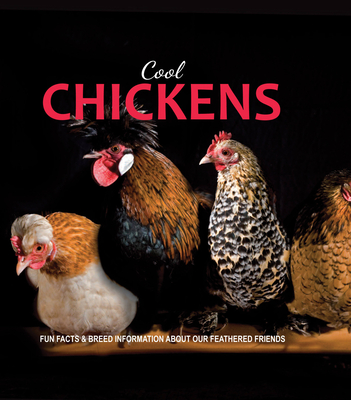 Cool Chickens (Paperback)
Chartwell Books, 9780785834502, 256pp.
Publication Date: October 8, 2016
* Individual store prices may vary.
Description
Uncover all that is interesting about chickens from facts about breeds, to poetry, jokes, and sayings with this comprehensive guide!
Did you know that chickens are the closest living relative of the Tyrannosaurus-Rex? Did you know that Alektrophobia is the name given to "the fear of chickens" or, that there are more chickens in the world than any other domesticated bird?
For centuries chickens have been bred into many different varieties, some of which were developed for practical purposes, while others for ornamental and showing reasons. Chickens come in a multitude of patterns, colors, sizes, and shapes.
With this comprehensive guide, you will become well versed on chicken life spans and how to raise chickens on your own land as you partake in a celebration of the most interesting chicken breeds from around the world. The guide's informative text is complemented with stunning photography and illustrations to help you learn about the patterns of behavior and discover the intriguing inner workings of this beloved barnyard animal. You will also learn to follow habits of chicks, chickens, roosters, and discover happy chicken's motivation to do what it does. Gain the invaluable knowledge to raising happy, healthy and productive chickens!
About the Author
Fern Collins, once a typical country-dweller, living in a farmhouse in rural Lincolnshire in the north east of England, went through something of a life-change when she moved to London to work as an editor in general publishing. Even though her rural life has given way to a hectic, urban lifestyle, she still retains her love of the countryside and rural matters. Also a passionate animal-lover, Fern has compiled this interesting and quirky book on dogs for all dog enthusiasts to enjoy.
or
Not Currently Available for Direct Purchase