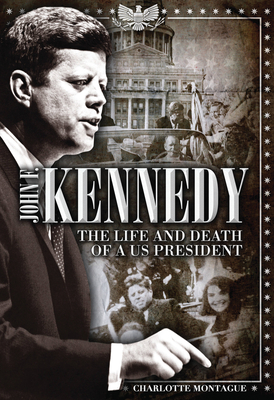 John F. Kennedy (Hardcover)
The Life and Death of a US President (Oxford People)
Chartwell Books, 9780785835080, 192pp.
Publication Date: June 13, 2017
* Individual store prices may vary.
Description
Despite Kennedy's presidency lasting only 1000 days, his life and violent death forever marked American history. John F. Kennedy details one of the US's most intriguing figures.

John Kennedy and his wife Jackie were more like glamorous movie stars than politicians, and were featured in many popular magazines. During his presidency, Kennedy faced mounting international tensions with the Bay of Pigs, Vietnam, the Berlin Wall, the Cuban Missile Crisis, and a world of change at home with the civil rights movement and the space program. His assassination on November 22, 1963, in Dallas, Texas, sent shockwaves around the globe, and turned the all-too-human Kennedy into a larger-than-life super-hero.

The year 2017 marked the centenary of the birth of John F. Kennedy, the 35th President of the United States (1961-1963) and the youngest man ever elected to the office. Sworn in as president on January 20, 1961, the famous patriotic words of his inaugural address come ringing down through the years, "Ask not what your country can do for you; ask what you can do for your country."

Many of Kennedy's speeches are considered iconic; and despite his 3 short years in office, Americans regularly vote him as one of the best presidents. Charlotte Montague has written an intriguing biography of one of the most famous men of modern times.
About the Author
Charlotte Montague is a writer who specializes in history. Her father was a naval officer, and as a child, she traveled the world with her family. After gaining an MA degree in History from Sussex University, she began writing on a variety of subjects including ethnic cultures, travel, and music. Since then, she has continued to write on costumes, flags, knots, body adornment, sea shanties, and many other topics. More recently, she developed an interest in the history of crime at sea, not only in Europe but further afield. Her current research has taken her to many parts of the globe, including Africa and the Far East, particularly the islands of the South Pacific. She travels for most of the year, but returns frequently to her home, a remote eighteenth-century cottage close to a famous smuggler's cove on the Cornish coast.