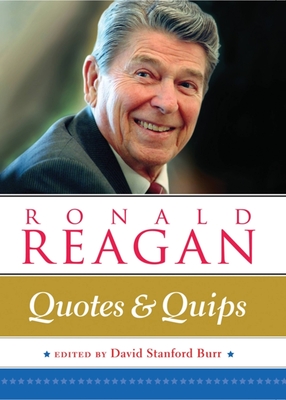 Ronald Reagan (Hardcover)
Quotes and Quips
Crestline Books, 9780785836629, 176pp.
Publication Date: October 23, 2018
Other Editions of This Title:
Hardcover (10/9/2015)
* Individual store prices may vary.
Description
Appreciate famous stories and speeches from the Great Communicator, Ronald Reagan.
"There is no limit to what a man can do or where he can go if he doesn't mind who gets the credit."
Ronald Reagan. The Great Communicator. The Great Persuader. Actor, performer, leader, and President. Enjoy this wonderful collection of the best stories, jokes, and lines from the 40th President of the United States.
Reagan's unique vision and wisdom, combined with his humor and wit, made for some of the best public speaking and diplomacy in the history of the nation. Ronald Reagan Quotes and Quips is the perfect gift for any fan of history. Discover lesser-known jokes, as well as classic and historical moments from his presidency. Through color photos and pages of information, uncover fun trivia bites and anecdotes.
"The nine most terrifying words in the English language are, 'I'm from the government and I'm here to help.'"
About the Author
David Stanford Burr is the anthology editor of seven titles—including The Love Poems of Lord Byron: A Romantic's Passion; The Love Poems of John Keats: In Praise of Beauty; Love Poems; and Christmas Poems—and the author of The Poet's Notebook: Inspiration, Techniques, and Advice on Craft. He is a published poet, and his poems have appeared in Poetry,Barrow Street, The Kean Review,the Paterson Literary Review, and in other journals and anthologies. He is a managing editor at St. Martin's Press/Macmillan and a professor in the writing department of New York University's School of Professional Studies. David lives in Maplewood, New Jersey.