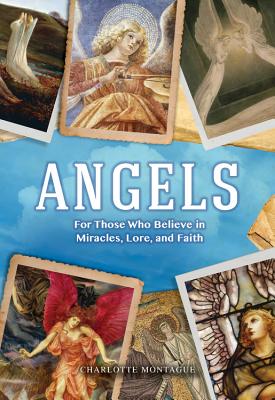 Angels (Hardcover)
For Those Who Believe in Miracles, Lore, and Faith (Oxford People)
Chartwell Books, 9780785837688, 192pp.
Publication Date: August 13, 2019
Other Editions of This Title:
Hardcover (8/31/2015)
Hardcover (7/30/2011)
* Individual store prices may vary.
Description
An insightful and illuminating look at the ethereal world, Angels guides the reader through ancient and modern miracles performed by these heavenly figures for the good of humanity. If you're curious about the history of angels or hopeful that some guiding light can help chart a course to a better world in trying times, this book is for you.  

Part of the Oxford People series, Angels describes the history and mythology of angels, highlighting their unique position in our world and tracing their angelic transformation from lion-headed birds into the serene, powerful celestial messengers we know today. A great gift for those who are deeply religious as well as those who are more interested in legends and mythology from all over the globe, Angels gives a complete history of these important figures around the globe. Read popular stories about angel sightings, learn more about where angels originated according to different cultures, and get an insider's look on the myth behind guardian angels and how to commune with them.

Since ancient times, stories abound of heavenly figures who appear at times of great crisis, bringing hope and saving lives, only to disappear without a trace seconds later. Angels investigates the mythology of angels and examines angel encounters throughout history in order to inform budding angelologists, and provide you with the tools you need to commune with your own guardian angel.

Illustrated in full color, this powerful, informative book is a stunningly beautiful addition to any library.
About the Author
Charlotte Montague is a writer who specializes in history. Her father was a naval officer, and as a child, she traveled the world with her family. After gaining an MA degree in History from Sussex University, she began writing on a variety of subjects including ethnic cultures, travel, and music. Since then, she has continued to write on costumes, flags, knots, body adornment, sea shanties, and many other topics. More recently, she developed an interest in the history of crime at sea, not only in Europe but further afield. Her current research has taken her to many parts of the globe, including Africa and the Far East, particularly the islands of the South Pacific. She travels for most of the year, but returns frequently to her home, a remote eighteenth-century cottage close to a famous smuggler's cove on the Cornish coast.