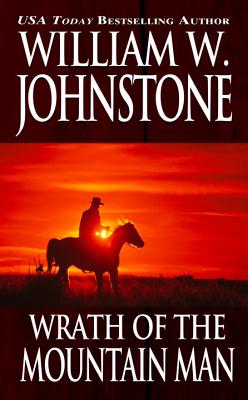 Wrath Of The Mountain Man (Paperback)
Pinnacle, 9780786015498, 304pp.
Publication Date: December 1, 2004
* Individual store prices may vary.
Description
Shoot A Mountain Man In The Back…

On the frontier, a man's word is his bond, and only fast guns and good friends can save your life. So when Smoke Jensen trusts his gravely injured comrade to the care of a small town doctor, the last thing he expects is an act of betrayal—and a call for revenge…

And Get Ready To Look Him In The Eye.

Somewhere in his past, Smoke crossed paths with a lowlife who has now built a little kingdom as a frontier sheriff. For the corrupt lawman, holding Smoke's friend hostage is the perfect way to lure Smoke into a deathtrap. Now there's no choice for the mountain man. He knows how many guns are waiting up ahead. But he won't ever leave a brother behind. And this time, there won't be an enemy left standing—or a bullet left in Smoke's gun…

Over 10 Million Johnstone Books In Print!
About the Author
ABOUT WILLIAM W. JOHNSTONE:

Just to give you a brief rundown on who William W. Johnstone is, here are the basic facts. He was born in Southern Missouri, the youngest of four kids. His father was a minister and his mother was a schoolteacher.

He quit school when he was fifteen and joined a carnival after getting kicked out of the FFL (for being underage), but he went back and finished high school in 1957. After that he worked as a deputy sheriff, did a hitch in the army, came back and went into radio broadcasting, where he worked for sixteen years.

Johnstone started writing in 1970, but he didn't get published until late 1979. He has written almost a hundred books including the best-selling Ashes series and the Mountain Man series. He began writing full-time in the early 1980s and hasn't stopped since. His first published book was THE DEVIL'S KISS and his favorite, so far, is THE LAST OF THE DOG TEAM.
or
Not Currently Available for Direct Purchase