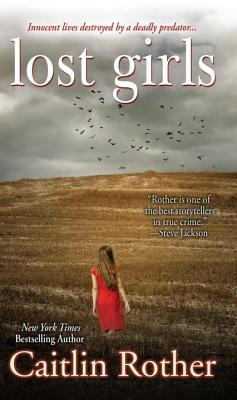 Lost Girls (Mass Market Paperbound)
Pinnacle Books, 9780786022182, 372pp.
Publication Date: July 3, 2012
Description
Praise for Caitlin Rother and her true-life thrillers
"Will keep you on the edge of your seat."--Aphrodite Jones
"An exciting page-turner."--M. William Phelps
Chelsea King was a popular high school senior, an outstanding achiever determined to make a difference. Fourteen-year-old Amber Dubois loved books and poured her heart into the animals she cared for. Treasured by their families and friends, both girls disappeared in San Diego County, just eight miles and one year apart. The community's desperate search led authorities to John Albert Gardner, a brutal predator hiding in plain sight. Now Pulitzer-nominated author Caitlin Rother delivers an incisive, heartbreaking true-life thriller that touches our deepest fears.
"Rother is one of the best storytellers in true crime." --Steve Jackson
Includes dramatic photos.
About the Author
New York Times bestselling author Caitlin Rother has written or co-authored ten books. Her latest is Then No One Can Have Her. Her previous titles include: Naked Addiction, I'll Take Care of You, Lost Girls, Poisoned Love, Dead Reckoning, Body Parts, Twisted Triangle, Deadly Devotion, and My Life, Deleted. Rother, a Pulitzer Prize nominee, worked as an investigative reporter at daily newspapers for nineteen years before deciding to write books full-time. Her work has been published in Cosmopolitan, the Los Angeles Times, The San Diego Union-Tribune, the Chicago Tribune, The Washington Post, The Boston Globe, The Huffington Post and The Daily Beast. Her more than 100 TV/radio appearances include Nancy Grace, On the Record, the Jay Thomas Show, Snapped, and numerous shows on Investigation Discovery, E!, A&E, XM Radio, America at Night, C-SPAN and various affiliates. Rother also works as a book doctor, writing/research coach and consultant, and teaches narrative non-fiction writing and digital journalism at UCSD Extension and San Diego Writers, Ink. Please visit her website at caitlinrother.com.
Advertisement