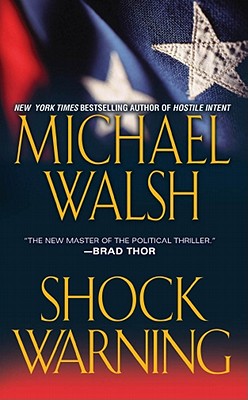 Shock Warning (Mass Market Paperbound)
Pinnacle Books, 9780786024124, 378pp.
Publication Date: October 1, 2011
* Individual store prices may vary.
or
Not Currently Available for Direct Purchase
Description
You'll love Walsh's books --Rush Limbaugh
Countdown To Armageddon
It begins in California with a devastating biological attack--a horrific display of homegrown terror unseen on U.S. soil--just weeks before the presidential election. For the White House, it is a political nightmare, as it threatens to plunge the country into panic and economic chaos. But for the NSA's undercover agent Devlin, it is the ultimate warning. Devlin knows who's behind the mayhem. He knows who controls the media. And he knows that, unless he can stop it, the End of Days begins. . .on Election Day.
Praise for Michael Walsh and the Devlin novels
"A great, great, great political thriller. . .Vince Flynn caliber. " --Rush Limbaugh
"Walsh knows what he's up to." --"USA Today"
""Hostile Intent " kept me up most of the night." --Jay Nordlinger, "National Review"
"Compelling, fast, and dangerous." --Robert Ferrigno
"The new master of the political thriller." --Brad Thor, #1 "New York Times "bestselling author.
Advertisement