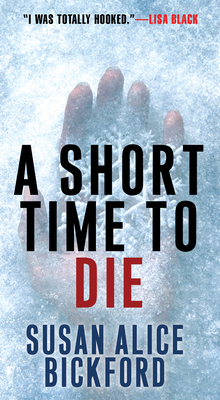 A Short Time to Die (Mass Market)
Pinnacle, 9780786045976, 352pp.
Publication Date: August 27, 2019
Other Editions of This Title:
MP3 CD (1/31/2017)
Paperback (1/31/2017)
Compact Disc (1/31/2017)
* Individual store prices may vary.
Description
In this electrifying thriller, two women from opposite sides of the country find their lives inextricably bound—by blood, by fear, and by a merciless, murderous revenge …
 
Walking home on a foggy night in rural New York, Marly Shaw stops in the glare of approaching headlights. Two men step out of a pickup truck. A sudden, desperate chase erupts in gunshots. And a terrified girl is on the run—for the rest of her life …
 
Thirteen years later, human bones discovered in California are linked to two missing people from Central New York. Sheriff's Detective Vanessa Alba and her partner dive into an investigation that lures them deep into the Finger Lakes region. There they find a community in the brutal grip of a powerful family—and a trail of dark secrets leading to the one family member who thought she got away …

  "Held me captive from the first page to the last."
—Taylor Stevens
 
"I couldn't have closed the cover if my life depended on it."
—Lisa Black
 
"Gripping."
—Publishers Weekly
 
"Disturbing, tough … fun to read."
—Utica Phoenix
 
"Chilling, and original."
—Eric Rickstad
About the Author
Susan Alice Bickford was born in Boston, Massachusetts, and grew up in Central New York. Her passion for technology pulled her to Silicon Valley, where she became an executive at a leading technology company. She now works as an independent consultant, and continues to be fascinated by all things high tech. She splits her time between Silicon Valley and Vermont. Her first novel, A Short Time to Die, launched her career as an acclaimed writer of dark suspense. Visit her on Facebook or at www.susanalicebickford.com.