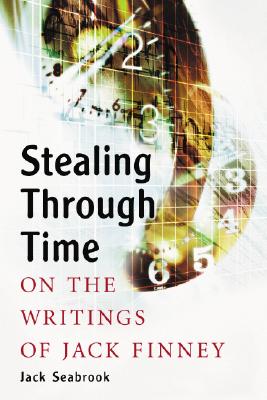 Stealing Through Time (Paperback)
On the Writings of Jack Finney
McFarland & Company, 9780786424375, 220pp.
Publication Date: March 30, 2006
* Individual store prices may vary.
Description
The writings of twentieth-century author Jack Finney are classic contributions to the genres of science fiction and suspense thrillers in American literature. Two of Finney's novels, The Body Snatchers and Good Neighbor Sam, became the basis of popular films, but it was his time-travel story Time and Again (1970) that won him a devoted following. The novel about an advertising artist who travels back to the New York of the 1880s quickly became a cult favorite, celebrated especially by New Yorkers for its rich descriptions of life in the city at that time. The year of his death, Finney finished the sequel, From Time to Time (1995). In 1955 he published The Body Snatchers, a chilling tale of aliens who emerge from pods in the guise of humans. Many critics interpreted the insidious infiltration by aliens as a cold war allegory that dramatized America's looming fear of a communist invasion, and the 1956 film Invasion of the Body Snatchers was remade twice. Over the course of his career, Finney wrote ten novels, more than 50 short stories, two plays, and a work of nonfiction, all of which are presented and discussed in this book. Also, reproduced in full and analyzed is a series of letters exchanged between Finney and various persons associated with his alma mater, Knox College. These letters give rare insight into Finney's character and demonstrate his personal interest in some of the themes that recur in his fiction. This work begins with an overview of Finney's life and career, presents a complete assessment of the author's works, and concludes with a look at the various ways that Finney's works have been adapted for the stage, television, and film. Also included is the first comprehensive list of Jack Finney's writings ever published.
About the Author
Jack Seabrook lives in Hopewell, New Jersey.
or
Not Currently Available for Direct Purchase