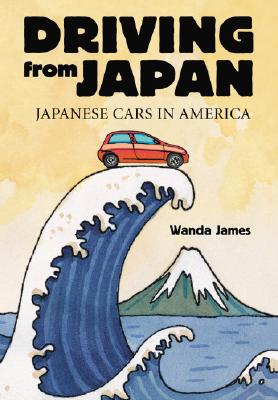 Driving from Japan (Paperback)
Japanese Cars in America
McFarland & Company, 9780786431168, 310pp.
Publication Date: February 7, 2007
* Individual store prices may vary.
Description
This study chronicles the success of the Japanese car in America. Starting with Japan's first gasoline-powered car, the Takuri, it examines early Japanese inventors and automotive conditions in Japan; the arrival of Japanese cars in California in the late 1950s; consumer and media reactions to Japanese manufacturers; what obstacles they faced; initial sales; and how the cars gained popularity through shrewd marketing. Toyota, Honda, Datsun (Nissan), Mazda, Subaru, Isuzu, and Mitsubishi are profiled individually from their origins through the present. An examination follows of the forced cooperation between American and Japanese manufacturers, the present state of the industry in America, and the possible future of this union, most importantly in the race for a more environmentally-sound vehicle.
About the Author
Writer and graphic designer Wanda James has worked as an automotive technician and achieved a Class A certification with Honda. She lives near Ottawa, Ontario.
or
Not Currently Available for Direct Purchase