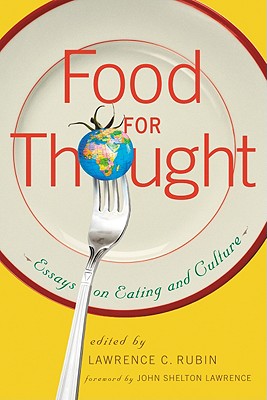 Food for Thought
Essays on Eating and Culture
Paperback

* Individual store prices may vary.
Description
Historically, few topics have attracted as much scholarly, professional, or popular attention as food and eating--as one might expect, considering the fundamental role of food in basic human survival. Almost daily, a new food documentary, cooking show, diet program, food guru, or eating movement arises to challenge yesterday's dietary truths and the ways we think about dining. This work brings together voices from a wide range of disciplines, providing a fascinating feast of scholarly perspectives on food and eating practices, contemporary and historic, local and global. Nineteen essays cover a vast array of food-related topics, including the ever-increasing problems of agricultural globalization, the contemporary mass-marketing of a formerly grassroots movement for organic food production, the Food Network's successful mediation of social class, the widely popular phenomenon of professional competitive eating and current trends in culinary tourism and fast food advertising. Instructors considering this book for use in a course may request an examination copy here.
McFarland & Company, 9780786435500, 315pp.
Publication Date: April 18, 2008
About the Author
Lawrence C. Rubin is a professor of counselor education at St. Thomas University in Miami, Florida, and a practicing psychologist. He lives in Pompano Beach.