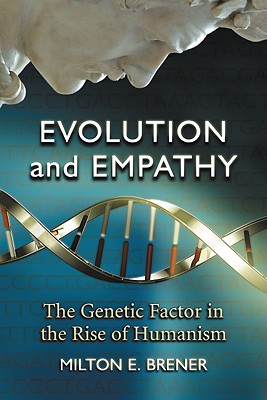 Evolution and Empathy (Paperback)
The Genetic Factor in the Rise of Humanism
McFarland & Company, 9780786436651, 258pp.
Publication Date: April 30, 2008
* Individual store prices may vary.
Description
This book applies new scientific research in the fields of biology and genetics to an empirical study of the Greco-Roman civilizations and the European Renaissance. These two periods were remarkable in part because of the dominance of empathy and humanism in the philosophical thought of each era. Both periods were preceded by the influx of many populations and genetic lines, a circumstance this book treats as not coincidental but probably causative. The author cites the expression of new genetic combinations in these periods as evidence that genetic evolution can play a large part in the development of new philosophical concepts, as manifested in these two periods. The author explains that humanistic traits seem to rise and fall in lockstep throughout human history, directly or indirectly correlating with changing genetic underpinnings.
About the Author
Retired attorney Milton E. Brener has written books and numerous articles on such topics as art, opera and Judaica. He lives in New York City and New Orleans.
or
Not Currently Available for Direct Purchase