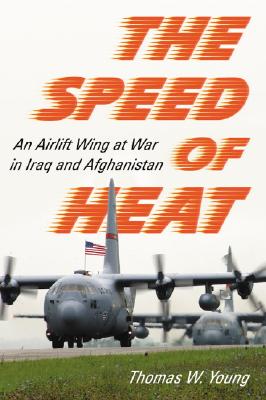 The Speed of Heat (Paperback)
An Airlift Wing at War in Iraq and Afghanistan
McFarland & Company, 9780786437986, 263pp.
Publication Date: April 29, 2008
* Individual store prices may vary.
Description
With its fleet of large transport aircraft, the United States military can put personnel and equipment anywhere on the globe within hours. In the Iraq and Afghanistan wars in particular, virtually every soldier, every bullet, every pint of blood, and every bite of food have arrived in the war zone by airlift. This book tells the story of one Air National Guard airlift wing as related by its members. The 167th Airlift Wing of the West Virginia Air National Guard consisted of a squadron of 12 C-130 cargo planes, their crews, and all the supporting sections--in all, more than 1,200 people. The author, a former Associated Press reporter turned aviator, flew as an active member of that unit and interviewed nearly 70 servicemen and women for this book. They include aircrews who dodged heat-seeking missiles, mechanics who made combat repairs, flight nurses who treated and transported the wounded, even two motor pool truck drivers struck by a roadside bomb.
About the Author
Senior Master Sergeant Thomas W. Young is a flight engineer with the West Virginia Air National Guard and a former writer and editor for the broadcast division of the Associated Press. He lives in Alexandria, Virginia.
or
Not Currently Available for Direct Purchase