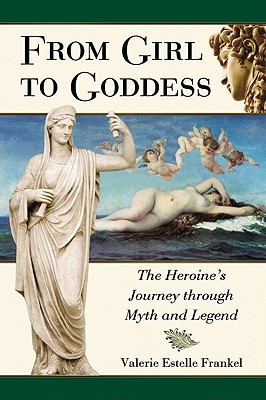 From Girl to Goddess (Paperback)
The Heroine's Journey Through Myth and Legend
McFarland & Company, 9780786448319, 366pp.
Publication Date: October 22, 2010
* Individual store prices may vary.
Description
Many are familiar with Joseph Campbell's theory of the hero's journey, the idea that every man from Moses to Hercules grows to adulthood while battling his alter-ego. This book explores the universal heroine's journey as she quests through world myth. Numerous stories from cultures as varied as Chile and Vietnam reveal heroines who battle for safety and identity, thereby upsetting popular notions of the passive, gentle heroine. Only after she has defeated her dark side and reintegrated can the heroine become the bestower of wisdom, the protecting queen and arch-crone. Instructors considering this book for use in a course may request an examination copy here.
About the Author
Valerie Estelle Frankel, storyteller and novelist, teaches English at Mission College. The author of 50 popular culture books and more than 100 stories and essays, she lives in Sunnyvale, California.