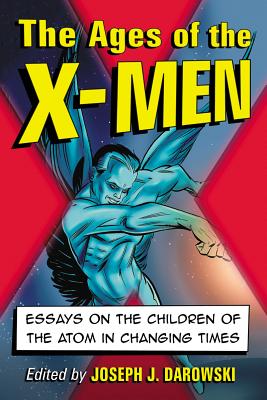 Ages of the X-Men (Paperback)
Essays on the Children of the Atom in Changing Times
McFarland and Company, Inc., 9780786472192, 240pp.
Publication Date: June 24, 2014
* Individual store prices may vary.
Description
The X-Men comic book franchise is one of the most popular of all time and one of the most intriguing for critical analysis. With storylines that often contain overt social messages within its "mutant metaphor," X-Men is often credited with having more depth than the average superhero property. In this collection, each essay examines a specific era of the X-Men franchise in relationship to contemporary social concerns. The essays are arranged chronologically, from an analysis of popular science at the time of the first X-Men comic book in 1963 to an interpretation of a storyline in light of rhetoric of President Obama's first presidential campaign. Topics ranging from Communism to celebrity culture to school violence are addressed by scholars who provide new insights into one of America's most significant popular culture products.
About the Author
Joseph J. Darowski teaches English at Brigham Young University and has published on comic book superheroes such as the X-Men, Wonder Woman, and Superman as well as on television series such as Chuck and Frasier.