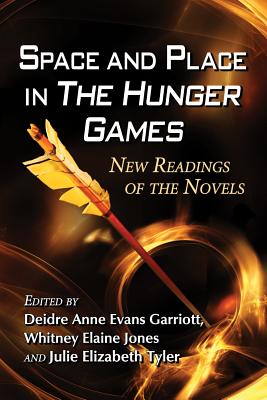 Space and Place in the Hunger Games (Paperback)
New Readings of the Novels
McFarland & Company, 9780786476336, 253pp.
Publication Date: February 28, 2014
* Individual store prices may vary.
Description
An international bestseller and the inspiration for a blockbuster film series, Suzanne Collins's dystopian, young adult trilogy The Hunger Games has also attracted attention from literary scholars. While much of the criticism has focused on traditional literary readings, this innovative collection explores the phenomena of place and space in the novels--how places define people, how they wield power to create social hierarchies, and how they can be conceptualized, carved out, imagined and used. The essays consider wide-ranging topics: the problem of the trilogy's Epilogue; the purpose of the love triangle between Katniss, Gale and Peeta; Katniss's role as "mother"; and the trilogy as a textual "safe space" to explore dangerous topics. Presenting the trilogy as a place and space for multiple discourses--political, social and literary--this work assertively places The Hunger Games in conversation with the world in which it was written, read, and adapted.
About the Author
Deidre Anne Evans Garriott is an assistant professor of English in the Department of English, Rhetoric, and Humanistic Studies and the coordinator of the Writing Center at Virginia Military Institute. She lives in Lexington, Virginia. Whitney Elaine Jones is a doctoral candidate at the University of Tennessee, Knoxville. Julie Elizabeth Tyler is a doctoral candidate at the University of Tennessee, Knoxville.
or
Not Currently Available for Direct Purchase