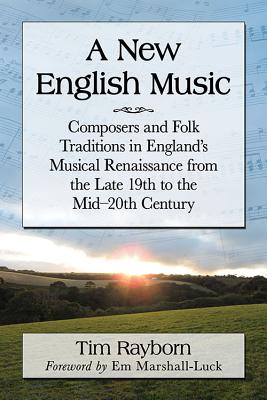 A New English Music (Paperback)
Composers and Folk Traditions in England's Musical Renaissance from the Late 19th to the Mid-20th Century
McFarland & Company, 9780786496341, 312pp.
Publication Date: April 5, 2016
* Individual store prices may vary.
Description
The turn of the 20th century was a time of great change in Britain. The empire saw its global influence waning and its traditional social structures challenged. There was a growing weariness of industrialism and a desire to rediscover tradition and the roots of English heritage. A new interest in English folk song and dance inspired art music, which many believed was seeing a renaissance after a period of stagnation since the 18th century. This book focuses on the lives of seven composers--Ralph Vaughan Williams, Gustav Holst, Ernest Moeran, George Butterworth, Philip Heseltine (Peter Warlock), Gerald Finzi and Percy Grainger--whose work was influenced by folk songs and early music. Each chapter provides an historical background and tells the fascinating story of a musical life.
About the Author
Tim Rayborn is a historian, medievalist, and musician, with a Ph.D. from the University of Leeds in England. He writes on history and on the arts, and lives in Berkeley, California.