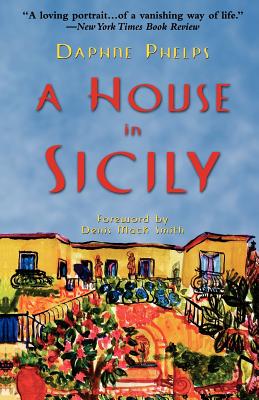 A House in Sicily
Paperback

* Individual store prices may vary.
Description
The captivating memoir of a resourceful woman who started life anew in the "most beautiful house in Sicily"
For fifty years, at Casa Cuseni in the small Sicilian town of Taormina, Daphne Phelps has extended her English charm and warm hospitality to seasoned travelers and professional escapists as well as to writers and artists like Tennessee Williams, Bertrand Russell, Henry Faulkner, and Roald Dahl. This memoir tells their story, and hers.
It begins in 1947 when, thirty-four years old and war-weary, a modest Englishwoman arrived in Taormina with little Italian, less money, and a plan to sell the property she had unexpectedly inherited. Instead, she fell in love, not just with the airy quarters of the golden stone house on a hillside but also with a community and its way of life. To save Casa Cuseni from certain demolition, Daphne converted her enchanting inheritance into the wondrous pensione that for nearly half a century she has run with the blessing of every Taorminan from the local silk-shirted godfather, Don Ciccio, to Concetta Genio, her steadfast cook, housekeeper, and friend.

"A loving portrait ... of a vanishing way of life." -- New York Times Book Review
"The often humorous clash of cultures ... [and] the stories of the ordinary Sicilian men and women who populate the pages that make this book, and this place, so special,... so thoroughly alive." -- Chicago Tribune
Da Capo Press, 9780786707942, 288pp.
Publication Date: September 7, 2000
About the Author
Diane Phelps's Sicilian house and garden have been featured in The World of Interiors and numerous other publications. A House in Sicily is her first book.

Denis Mack Smith is the author of Modern Italy: A Political History and Mussolini: A Biography.