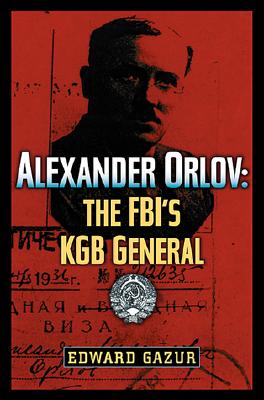 Alexander Orlov
The FBI's KGB General
Hardcover

* Individual store prices may vary.
Description
Executions, kidnappings, the assassination of Leon Trotsky, the plunder of gold from the Spanish treasury, Joseph Stalin's "terrible secret"—historical events and classified matters like these are cast in startling new light by KGB General Alexander Orlov, the subject of this riveting and unprecedented memoir by FBI Special Agent Edward Gazur. A veteran in East European counterespionage investigations, Gazur was the final agent assigned to one of the FBI's most fascinating cases when in 1971 he met the highest-ranking KGB defector of all time, General Orlov. Gazur not only debriefed Orlov, he also befriended him, becoming Orlov's literary executor and the sole possessor of his uncensored memoir "The March of Time." Over the course of their sessions, Gazur learned the story of Orlov's spectacular disappearance from Soviet intelligence at the height of the Spanish Civil War and the astonishing range of information he had amassed about his superiors. In 1938 Orlov fled to the United States and lived undercover for fifteen years, hiding from both the KGB and the FBI. In 1953, he came in from the Cold War with a treasure of revelations in his FBI debriefings and later in his bestselling book The Secret History of Stalin's Crimes and a special issue of LIFE magazine. Orlov, however, left other, deeper secrets for his own memoir, which Gazur reveals here for the first time. Although the FBI forbids its counterintelligence experts to write memoirs, Secret Assignment provides an authentic account not only of Stalin's brutal regime and KGB operations in the Cold War and FBI's campaign to uncover vital intelligence, but also the life and mysterious death of the agent even Stalin feared. 16 pages of black-and-white photographs add to this never-before-revealed story.
Basic Books, 9780786709717, 608pp.
Publication Date: February 1, 2002
or
Not Currently Available for Direct Purchase