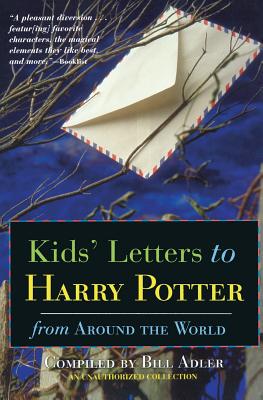 Kids' Letters to Harry Potter
From Around the World
Paperback

* Individual store prices may vary.
Description
With the phenomenally successful film Harry Potter and the Sorcerer's Stone, the bespectacled boy wizard's popularity shows no signs of slowing. Here is a charmer of a book for everyone who has ever read and loved a Harry Potter book. Now available in paperback, this is a collection of warm and amusing letters in which kids from all over the world express their admiration and affection for the imaginative, resourceful Harry. In addition to a generous sampling of children's enthusiastic, candid, and often humorous messages that illuminate reader's love affair with Harry Potter, this book also includes interviews with a number of the letter-writers. In the interviews, Harry's fans and newfound companions explore their personal enchantment with the young wizard as they consider the effect of the magical Harry on their lives. "The authors . . . excitement for and love of the novels are apparent." -- School Library Journal
Running Press Adult, 9780786710584, 160pp.
Publication Date: September 17, 2002
About the Author
Bill Adler popularized the genre of kids' letters with the book Letters from Camp—over one million copies sold—and hit the bestseller lists again with Love Letters to the Beatles. He lives in New York.