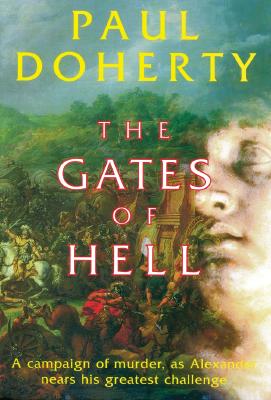 The Gates of Hell (Hardcover)
Basic Books, 9780786711574, 288pp.
Publication Date: August 1, 2003
* Individual store prices may vary.
Description
Spurred by dreams of conquest but dogged by treachery, the volatile young Alexander has set his ambitious eyes on the prize city of Halicarnassus in this new novel by Paul Doherty—a writer who offers what Publishers Weekly calls "a rare example of historical fiction that isn't overloaded with history and doesn't give suspense short shrift." It is 334 B.C. Exultant with victory, Alexander is marching south to Halicarnassus, a city of treasures and an ancestry that links the bold but superstitious conqueror to his assassinated father's past. Outside the city, at the farmstead where Alexander's court and commanders set up camp, a series of gruesome murders draws the great warrior's trusted friend, the physician Telamon, into a search for Persian spies operating inside the Macedonian ranks and reaping a bloody harvest through intrigue, terror, and sabotage. And on the other side of the famous Triple Gate in the city's fortified walls, three formidable enemies—the Lion Darius's commander-in-chief Memnon of Rhodes, the Persian satrap Orontobates, and the Greek renegade Ephialtes—lay the trap they have cunningly devised to make this battle Alexander's hellish last.
or
Not Currently Available for Direct Purchase