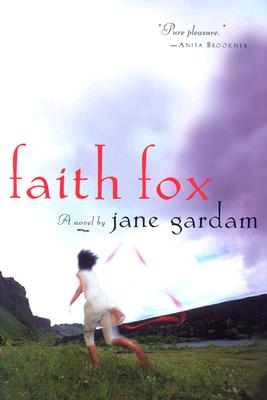 Faith Fox (Hardcover)
Carroll & Graf, 9780786712212, 416pp.
Publication Date: October 1, 2003
* Individual store prices may vary.
or
Not Currently Available for Direct Purchase
Description
Faith Fox is a sparkling novel of comedy and conversation, birth and death, and the differences between England's well-born and plain people from a two-time winner of the Whitbread Prize and Booker Prize finalist. This comedy of manners set in early '90s Britain centers around newborn Faith Fox, the daughter of the sweet, healthy, and hearty pearl of her Surrey village, Holly Fox, who inexplicably dies in childbirth. Faith's beanpole father can't and won't look after her. Holly's mothera matron from Surrey's gin-and-tonic belt who is ostensibly full of good nature, good sense, and sociabilityrefuses to acknowledge the baby whose birth killed the daughter she loved. And so an extraordinary group of family, friends, and strangers converge to make sure that Faith Fox ends up raised well in the right hands. The concerned parties include an ascetic priest of an uncle in Northern England who runs a commune with his unfaithful ex-hippie wife and her precocious, lonely son; the Tibetan refugees staying there; and the splendidly bickering and ancient paternal grandparents. As Faith's future unravels amidst the shifting scenes of high society and low, the old and the young, Jane Gardam explores the English heart in all its eccentric variety.
Advertisement