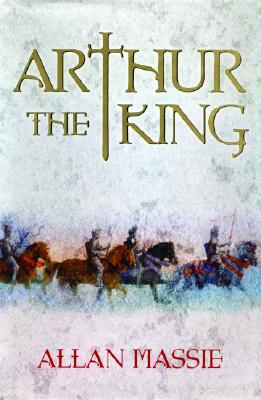 Arthur the King (Hardcover)
Carroll & Graf, 9780786713844, 304pp.
Publication Date: October 1, 2004
* Individual store prices may vary.
or
Not Currently Available for Direct Purchase
Description
At the top of his form, historical novelist Allan Massie revisits Britain in the dark years after the collapse of Rome, when the land is being ravaged by bitter struggles for power among warring kings. Or so it is until the arrival of Wart, a servant boy who has been tutored by a troupe of strolling players as well as by the politically astute magus Merlin. Reinventing old stories like that of the sword in the stone, Massie replaces the magic in Merlin's wondrous deeds with natural philosophy. In the often-incredible stuff of Arthurian legend and sixth-century history, Massie seeks out more mythic truths as romance confronts unheroic realities in Wart's transformation into the statesman-king Arthur. In Massie's tale, too, Arthur's marriage to Guinevere is a matter of political convenience. Lancelot is a sickly neurotic with little sense of honor. Mordred hides behind religious piety as he undermines Arthur's kingdom with a military dictatorship. An increasingly troubled and isolated monarch—as unsympathetic to his thuggish knights' lust for battle as he is to their quest for the Holy Grail—Arthur does have one long-loyal friend. His name is Cal—a common man blessed with common sense—and an invention of Massie's brilliant own mind.
Advertisement