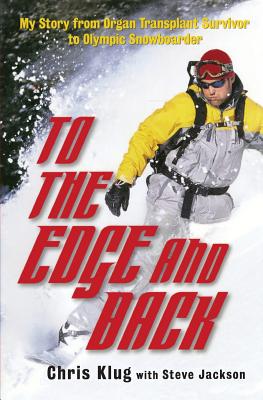 To the Edge and Back (Paperback)
My Story from Organ Transplant Survivor to Olympic Snowboarder
Da Capo Press, 9780786714223, 360pp.
Publication Date: November 15, 2004
* Individual store prices may vary.
Description
Displaying faith, courage, and perseverance, snowboard racer Chris Klug battled for years to have his "extreme" sport accepted in the mainstream. He rose through the World Cup ranks and won a bronze medal at the 2002 Winter Olympics less than two years after undergoing a lifesaving liver transplant. Not since Lance Armstrong's It's Not About the Bike has a stricken athlete's story been as poised to transcend the sport. In 1996, during snowboarding's World Cup season, Chris was diagnosed with primary sclerosing cholangitis—the same disease that would cause the death of his childhood hero, football great Walter Payton. His four-year wait for a donor came to an end when his rapidly failing liver prompted doctors to move him up on the transplant list. With the shooting death of a thirteen-year-old boy, Chris was given the organ that gave him a second chance at life. From his youth as a high school football hero, to his campaign for snowboarding's acceptance, and through surgery, recovery, and Olympic glory, every setback and victory in Chris Klug's ride is riveting. To the Edge and Back will be cherished as a story of an athlete who represents the best of the human spirit.