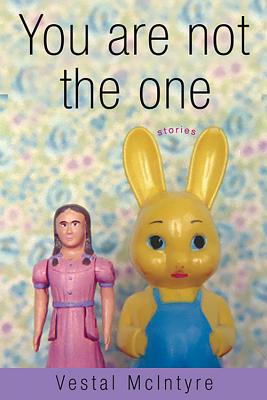 You Are Not the One: Stories (Paperback)
Stories
Carroll & Graf Publishers, 9780786714339, 256pp.
Publication Date: November 30, 2004
Description
In this debut collection of eight compulsively readable stories, Vestal McIntyre combines honesty and compassion with hilarious dialogue—bringing together the comic milieu of David Sedaris with the spot-on perceptions of Adam Haslett's You Are Not a Stranger Here. With "ONJ.com," a young woman in advertising decides she wants a gay man in her life, almost as if she were shopping for a poodle. Unluckily, the gay man she finds, a good-looking and fast-talking freelancer, isn't as pleasant and "fun" as she had hoped. In the loopy "Dunford," a lonely, aging architect with a suppressed fascination for female escorts decides impulsively to take the opportunity of his wife's absence to set up a date. Sadly for Dunford, he realizes too late that his escort doesn't share his penchant for masturbation in car washes. Quieter notes are sounded in "Foray" about a bookish teenaged recluse discovering an unexpected emotional connection to his family after his mother asks him to read Moby Dick to his young, mentally retarded cousin. And "Nightwalking" centers on a woman sleepwalker whose mother's death frames the occasion for a rocky family reunion. You Are Not the One marks the auspicious arrival of an exciting new talent.
Advertisement