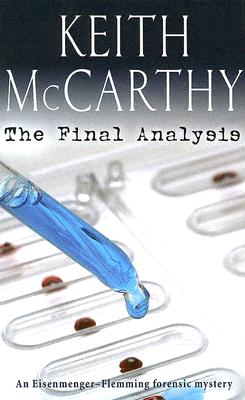 The Final Analysis: An Eisenmenger-Flemming Forensic Mystery (Hardcover)
An Eisenmenger-Flemming Forensic Mystery
Carroll & Graf, 9780786715732, 288pp.
Publication Date: May 1, 2005
* Individual store prices may vary.
or
Not Currently Available for Direct Purchase
Description
At first there were five identical murders, the bodies eviscerated and the organs playfully distributed around. Beverly Wharton had been sure that the guilty man was Melkior Pendred—an autistic and highly skilled mortuary assistant—but her colleague, Sergeant Homer, had always thought she had caught the wrong man and it was his twin, Martin, who was responsible. With Melkior dying in prison, a sixth, apparently identical murder gives Homer—now a chief inspector—the perfect chance to settle a few scores. Martin Pendred is arrested but then released on a technicality after the intervention of his solicitor, Helena Flemming. Then he disappears. Another murder occurs and the hunt for Martin Pendred becomes intense. Beverly Wharton—fearing for her career if it is shown Melkior Pendred was innocent— calls on John Eisenmenger to help her. He had been the pathologist on the original murders and soon spots slight differences of technique between present and past murders. And when a fellow pathologist is murdered, Eisenmenger begins to guess what is going on. Then Helena disappears, kidnapped by Martin Pendred, and while Eisenmenger desperately searches for her he discovers the final piece of evidence that reveals just who is behind the latest murders.
Advertisement