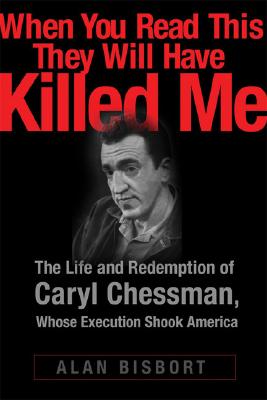 When You Read This They Will Have Killed Me (Hardcover)
The Life and Redemption of Caryl Chessman, Whose Execution Shook America
Da Capo Press, 9780786716272, 384pp.
Publication Date: July 1, 2006
* Individual store prices may vary.
Description
When Caryl Chessman appeared on the cover of Time's March 21, 1960 issue, he was the most famous prisoner in America and arguably the best-known in the world. He not only put a face on the issue of capital punishment, he made one of the most remarkable transformations by any American writer. Through access to the papers and letters of his attorneys, George T. Davis and Rosalie Asher, the unpublished manuscripts and papers held by Joseph Longstreth; reminiscences with those who knew him, like Mr. Davis, Mr. Longstreth, his agent and executor; and country music legend Merle Haggard, the first definitive portrait of the enigmatic Caryl Chessman emerges.
About the Author
Alan Bisbort lives in Cheshire, CT. He is a writer, editor and researcher who has authored or coauthored 16 books of history, biography, social commentary and poetry and contributed to numerous other books. He has developed a high profile for his weekly political column in the Hartford Advocate and semi-regular commentaries for American Politics Journal. Bisbort has worked for the Library of Congress, on both staff and contract, since 1977 and is currently working with editors there on World War II: A Library of Congress Desk Reference, to be published in 2007 by Doubleday. As a freelance journalist, he is a regular contributor to The New York Times, the Advocate newspapers, Yale Environment Journal, Yale Medicine, Connecticut, American Politics Journal, Hit List, AMP and Ugly Things. His writings regularly appear on the following Web sites: American Politics Journal, Bartcop, Buzzflash, The Smirking Chimp, The Hamster and In These Times. His work has also appeared in The Washington Post, Rolling Stone, American Way, Los Angeles Times, City Paper, Creem, Biblio and Washingtonian.
or
Not Currently Available for Direct Purchase