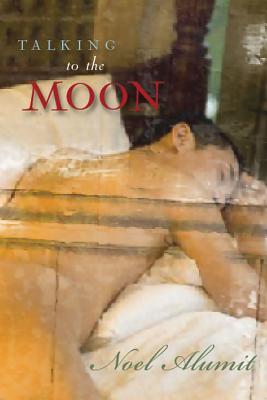 Talking to the Moon (Paperback)
Carroll & Graf, 9780786716296, 300pp.
Publication Date: January 1, 2007
* Individual store prices may vary.
or
Not Currently Available for Direct Purchase
Description
When Jory Lalaban, a Filipino postman, finds himself the target of a racially motivated shooting, he is forced to confront long buried memories of his life in the Philippines — how he came to abandon the priesthood to become a worshipper of the Moon; his youth in an orphanage after World War II; the devastating "curse" that forced him and his new bride, Belen, to flee the Philippines for the United States.
The shooting makes international headlines, disturbing the quiet life of the Lalabans, a family forced to face its darkest fears. The reader is introduced to a cast of memorable characters like Emerson Lalaban, the son who talks to his dead brother on the phone, but fails to properly communicate his feelings to the man he loves; Michael, Emerson's Taiwanese boyfriend, who vows to never fall in love with an American again; the wife Belen Lalaban, a woman who hears the quirky voice of the Virgin Mary; and William, the racist gunman who demands to be heard. Inspired by an actual event, this funny, rich novel unflinchingly tackles the most explosive topics facing America today: race, religion, and sexuality..
About the Author
Noel Alumit was born in the Philippines and earned his Bachelor degree of Fine Arts in Drama from the University of Southern California. He studied playwriting at the prestigious David Henry Hwang Writers Institute of East West Players in Los Angeles. His plays have been read at East West Players, at Teatro Ng Tanan in San Francisco, and at the Ma Yi Theater Company in New York, as well as other venues in Boston and Philadelphia. His work has also been published in "Take Out: Queer Writing from Asian Pacific America, ""Tilting the Continent: Southeast Asian American Writing, ""DisOrient, " and the "Asian Pacific American Journal." He is also a volunteer for the Asian Pacific AIDS Intervention Team in Los Angeles.As an actor, he has appeared in "Beverly Hills 90210," "The Young and the Restless," and "Red Surf" with George Clooney. He has performed in many Los Angeles productions, including the world premiere of Chay Yew's "A Language of Their Own" at the Celebration Theatre, which garnered him an "LA Weekly" award. Most recently, he starred in the premiere of Michael Kearns' "Who's Afraid of Edward Albee?.""Talking to the Moon" is his second novel, following "Letters to Montgomery Clift."
Advertisement