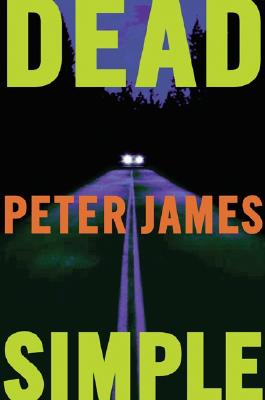 Dead Simple (Hardcover)
Carroll & Graf, 9780786716418, 336pp.
Publication Date: January 1, 2006
* Individual store prices may vary.
or
Not Currently Available for Direct Purchase
Description
Michael Harrison had it all: good looks, charm, natural leadership, a wicked sense of humor, and now, Ashley, his fiancée. While out celebrating with a group of friends a few nights before the wedding, Michael suddenly and unexpectedly finds himself enclosed in a coffin equipped only with a flashlight, a dirty magazine, a walkie-talkie, and a tiny breathing tube. It's all in good fun — payback for the grief his mates suffered due to his own penchant for tomfoolery — that is until the four are killed in a drunk driving accident just moments after leaving Michael completely alone and buried alive. Detective Superintendent Grace—himself dealing with the pain of losing his wife—is brought on to the case when Ashley reports Michael missing. Suspicions are raised when Michael's only friend not at the bachelor party refuses to cooperate, and Ashley's faithfulness—not to mention her increasingly mysterious past—are suddenly thrown in to question. As Superintendent Grace soon discovers, one man's disaster is another man's fortune.
Advertisement