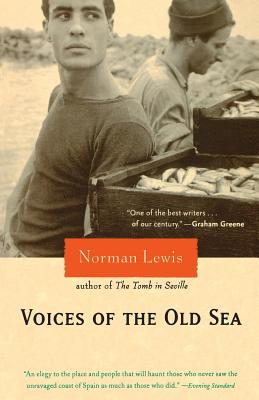 Voices of the Old Sea (Paperback)
Da Capo Press, 9780786716906, 240pp.
Publication Date: January 3, 2006
* Individual store prices may vary.
Description
After World War II, Norman Lewis returned to Spain and settled in the remote fishing village of Farol, on what is now Costa Brava. Voices of the Old Sea describes his three successive summers in that almost medieval community where life revolved around the seasonal sardine catches, Alcade's bar, and satisfying feuds with neighboring villages. It's lucky Lewis was there when he was. Soon after, Spain was discovered by its neighbors in a more prosperous northern Europe, and the tourist tide that ensued flowed inexorably over the old ways of the town and its inhabitants.
About the Author
Norman Lewis was one of the greatest travel writers in the English language. He is the author of thirteen novels and fourteen works of nonfiction, including The Tomb in Seville and Naples '44 (both published by Carroll & Graf). His other books include A Dragon Apparent; Golden Earth; and The Honoured Society, a nonfiction study of the Sicilian Mafia. Norman Lewis died in 2003 at age ninety-three.