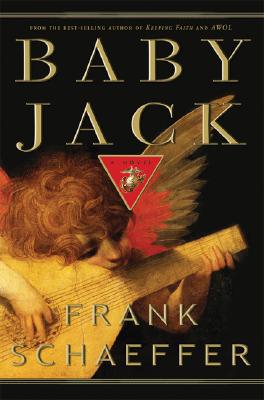 Baby Jack
Hardcover

* Individual store prices may vary.
Description
Todd Ogden, an acclaimed painter with work in museums around the world and a seemingly successful thirty-year marriage to the Brahmin Sarah, is living and painting in his two-hundred-year-old Massachusetts farmhouse when his youngest child, Jack, chooses the Marines over college. Feeling puzzled and ultimately infuriated by his son's incomprehensible switch to "the other side," a situation only further aggravated by his disapproval of Jack's girlfriend Jessica, Todd ultimately turns his back on his son. Not long after the start of Gulf War II, Jack is deployed to Iraq and killed a week later, trying to end off an ambush. From this point on, Baby Jack tells the story of the family Jack leaves behind, of his parents trying to survive as their marriage shatters, of Todd's own breakdown and after-the-fact attempt to understand his son's life and of Jessica's perseverance and the baby to whom she gives birth after Jack's death. Baby Jack is a powerful and moving human story of sacrifice and redemption, which takes its readers into a territory way beyond the everyday.
Da Capo Press, 9780786717163, 356pp.
Publication Date: October 1, 2006
About the Author
ook, AWOL is also rather fair and balanced--and generally quite persuasive." NBC former anchor and author Tom Brokaw says, "AWOL is a powerful and timely account of those missing in action--the privileged class of America staying out of uniform and out of harm's way." General (Retired) Les Palm President and CEO Marine Corps Association says: "In AWOL, Frank Schaeffer and Kathy Roth-Douquet, a parent and a spouse of Marines, respectively, provide thoughtful insights into one of our nation's most tragic and growing ironies: the citizen's of our nation who have benefited most from the opportunities our society provides have no sense of obligation or duty to defend those ideals under which they have so successfully prospered. AWOL drives home, with hope and respect for our forebears, the need to address the evaporating sense of duty and service to our nation." Frank's fourth novel, Baby Jack, is due out in the fall season of 2006 from Carroll and Graf (Avalon) as their lead fiction title. Frank was born in Switzerland to the famous American evangelical theologian/evangelist Dr. Francis Schaeffer. Frank was sent to British boarding schools--from which he ran away at fifteen. He became an artist protege. His first one-man show was in New York at the Frisch Gallery when he was seventeen. It was followed by successful shows in London and Geneva. Mrs. David Rockefeller bought the first painting sold at Frank's New York show. Frank is a survivor of both polio and an evangelical/fundamentalist childhood, an acclaimed writerr who overcame severe dyslexia, a home-schooled and self-taught documenttary movie director, a feature film director and producer of four ("pretty terrible") low budget Hollywood features, and a best selling author of both fiction and nonfiction. Frank is married to Genie. They have three children and two grandchildren. Frank and his family have lived in Switzerland, England, and South Africa, and now reside near Boston.
or
Not Currently Available for Direct Purchase