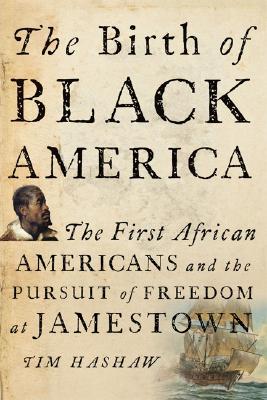 The Birth of Black America: The First African Americans and the Pursuit of Freedom at Jamestown (Hardcover)
The First African Americans and the Pursuit of Freedom at Jamestown
Basic Books, 9780786717187, 336pp.
Publication Date: February 1, 2007
* Individual store prices may vary.
or
Not Currently Available for Direct Purchase
Description
The voyage that shaped early America was neither that of the Susan Constant in 1607 nor the Mayflower in 1620. Absolutely vital to the formation of English-speaking America was the voyage made by some sixty Africans stolen from a Spanish slave ship and brought to the young struggling colony of Jamestown in 1619. It was an act of colonial piracy that angered King James I of England, causing him to carve up the Virginia Company's monopoly for virtually all of North America. It was an infusion of brave and competent souls who were essential to Jamestown's survival and success. And it was the arrival of pioneers who would fire the first salvos in the centuries-long African-American battle for liberation. Until now, it has been buried by historians.
Four hundred years after the birth of English-speaking America, as a nation turns its attention to its ancestry, The Birth of Black America reconstructs the true origins of the United States and of the African-American experience.
About the Author
Tim Hashaw is an investigative reporter who has been recognized as an outstanding journalist by Tom Brokaw and the prestigious National Radio-Television News Directors Association (RTNDA), the National Headliners Club, the Associated Press and United Press International and the Francis C. Moore journalism award. He is also the author of CHILDREN OF PERDITION: MELUNGEONS AND THE STRUGGLE OF MIXED AMERICA. A descendant of the Melungeons--an obscure, mysterious people exclusive to America who are of mixed European, Native American and African ancestry and who are linked to the first generation of Africans at Jamestown--Hashaw's ancestors include two of the first Jamestown African families, the Gowens and the Johnsons. He lives in Houston, Texas.
Advertisement