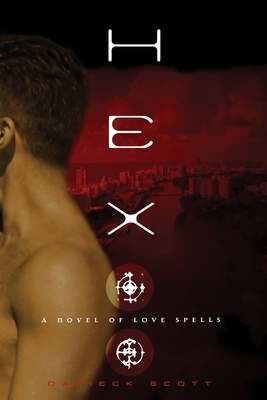 Hex
A Novel of Love Spells
Paperback

* Individual store prices may vary.
Description
"A rollercoaster of an adventure that pushes over the edge of horror and the supernatural, witchcraft, and strange transformations that will mystify, fascinate, and delight you till the end!"--Samuel R. Delany, author of Dhalgren and DarkReflections

Hex opens in Miami in the near future, where celebrations roil the city after the announcement of Castro's death. Amid the chaos and debauchery, two visiting graduate students, Langston and Azaril, search for a friend who suddenly goes missing--Damian, a charismatic seducer who has drawn the two of them into his orbit in the past. Frustrated in their initial attempts to trace Damian's whereabouts, the two seek help from Langston's aunt, a renowned psychic, whose cryptic warnings and unexpected hunches guide them on a quest that takes them to New Haven and New York City and entangles them in the investigation of Damian's family history--and draws the hostile attention of powerful and apparently supernatural forces.
Da Capo Press, 9780786717644
Publication Date: December 29, 2006
About the Author
Darieck Scott is the author of the novel Traitor to the Race. His short fiction has appeared in the anthologies Freedom in This Village, Black Like Us, Shade, and Giant Steps, among others. He is assistant professor of English at the University of California at Santa Barbara, where he teaches African American literature and creative writing.