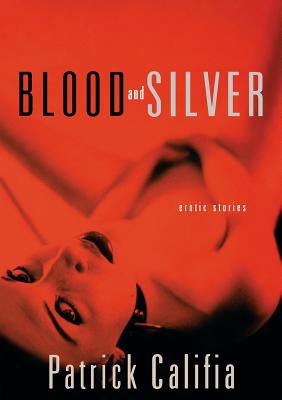 Blood and Silver
Erotic Stories
Paperback

* Individual store prices may vary.
Description
For decades, Patrick Califia has been one of the most prolific and outspoken voices in favor of freedom of sexual expression between consenting adults. He is also the author of erotic classics such as Macho Sluts, Doing It For Daddy, and Doc and Fluff. Blood and Silver collects the best of Califia's short erotic fiction along with three new stories. A submissive female android turns the tables on her abusive male master and runs off with his mistress. Little Red Riding Hood gets a makeover as a professional dominatrix who's not afraid of the Big Bad Wolf for the very simple reason that she is one. Frankie and Johnny play out a hot initiation fantasy from the 1950s. Blood and Silver is fiction without a safe word -- smart, transgressive, and always hot.
Running Press Adult, 9780786718092, 275pp.
Publication Date: January 8, 2007
About the Author
Patrick Califia is one of the most widely known writers of lesbian and S/M erotica. He is the author of more than twenty books and lives in San Francisco.