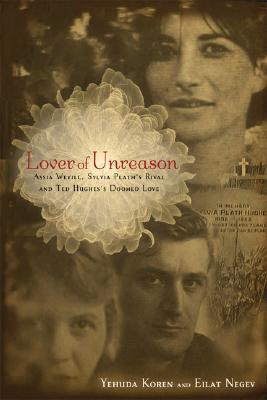 Lover of Unreason: Assia Wevill, Sylvia Plath's Rival and Ted Hughes' Doomed Love (Hardcover)
Assia Wevill, Sylvia Plath's Rival and Ted Hughes' Doomed Love
Da Capo Press, 9780786718610, 384pp.
Publication Date: January 1, 2007
* Individual store prices may vary.
or
Not Currently Available for Direct Purchase
Description
The failure of the marriage between Sylvia Plath and Ted Hughes has always been considered from one of two conflicting viewpoints: hers or his. Missing for more than four decades has been a third perspective on the events that brought their marriage to its ill-fated end, the story of anotherthe otherwoman: Hughes' mistress Assia Wevill. Like Plath before her, Assia shared her life with Hughes for seven years, until she took her own life and that of their daughter at the age of forty-two, in a manner that nearly replicated Plath's suicide six years earlier. Drawing on previously unavailable documents and private papers, including Assia's diaries and her intimate correspondence with Hughes, this book shows the vital influence Assia exerted on the poet and his work, and the uneasy life they shared under the long shadow of Plath. A Lover of Unreason is the first-ever full-length biography of Assia Wevill. It casts a keen light, and explores the emergence of a singular twentieth-century woman. Three-times divorcee, career woman, mistress, and single mother, Assia Wevill openly defied the conventions of a censorious pre-feminist Britain and mesmerized men and women alike with her quick-mind and exotic beauty.
About the Author
Eilat Negevi is the senior literary correspondent for Yedioth Achronot, the major Israeli daily newspaper. She has published two books in Hebrew-- Intimate Conversations (1995) and Private Lives (2001)--both of them collections of her interviews with authors, and a similar collection in English, Close Encounters . Most recently she coauthored In Our Hearts We Were Giants with Yehuda Koren, with whom she lives in Jerusalem. Yehuda Koren is a freelance journalist. He writes features for the British, Israeli, and German press, including the London Times, the Guardian, the Daily Telegraph, and Die Welt . A frequent traveler to Europe, he has interviewed many prominent academics and writers, among them George Steiner, Theodor Zeldin, Martin Amis, Roddy Doyle, and Eri de Luca. In 1994 Koren published his first book A Straight Line in the Circle of Life: The Biography of an Israeli General . His second book was In Our Hearts We Were Giants, which he coauthored with Eilat Negev. Both Koren and Negev receive frequent invitations to speak about their experience as authors and journalists at writing conferences and book events in the United States and the UK. They participated in the International Miami Book Fair in 2004, and they took part in numerous programs during Jewish Book Month. They have spoken about and read from their work at bookshops, book clubs, libraries, schools, and universities, before audiences of all types and ages. Their expertise on the subjects of Sylvia Plath and Ted Hughes, as well as Assia Wevill, took Koren and Negev to Indiana University in October 2002, where they were the keynote speakers at Plath's 70th anniversary symposium--an event attended by an international audience of the foremost Plath scholars and ardent students of her poetry. Three years later, in October 2005, before a similarly discerning audience, they delivered the closing lecture of the Hughes International Conference at Emory University.
Advertisement