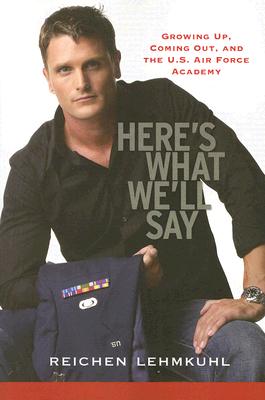 Here's What We'll Say (Paperback)
Growing Up, Coming Out, and the U.S. Air Force Academy
Da Capo Press, 9780786720354, 368pp.
Publication Date: October 26, 2007
* Individual store prices may vary.
Description
Reichen Lehmkuhl is perhaps best known for the ambition, intelligence, and athleticism that won him the grand prize on CBS's Amazing Race. Since winning the million-dollar prize, Lehmkuhl has gone on to find success acting in film and television. However, he played the biggest role of his life long before his professional acting debut, when he was forced to hide his sexuality to comply with the Air Force's "Don't Ask, Don't Tell" policy. Here's What We'll Say tells the harrowing inside story of what happens when cadets who are committed to serving their nation's military figure out that they are in fact gay. With no way out and no place to turn for protection, a new code of conduct emerged among gay and lesbian cadets that helped ensure their safety. Gathering secretly in various locations, cadets formed a hidden network. To guarantee the privacy of individuals in attendance, however, each meeting opened with, "Here's what we'll say…" — a pledge so sacred that the group had it inscribed on the inside of their class rings.
About the Author
Reichen Lehmkuhl is a graduate of the Air Force Academy, a former captain in the Air Force, an actor, an international model, a flight instructor, winner of CBS's Amazing Race, and a gay rights advocate. He lives in Los Angeles, CA. Visit him online at www.Reichen.us.