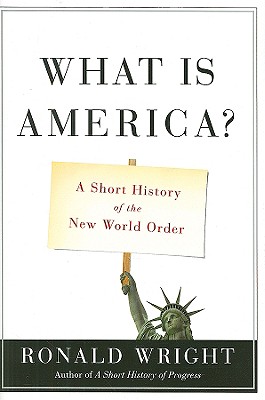 What Is America?: A Short History of the New World Order (Hardcover)
A Short History of the New World Order
Da Capo Press, 9780786720972, 384pp.
Publication Date: September 1, 2008
* Individual store prices may vary.
or
Not Currently Available for Direct Purchase
Description
In the six years since 9/11, as the bush regime has squandered domestic solidarity and international goodwill, many of the archetypes and ideals with which we've traditionally framed the American enterprise now seem endangered, even hollow. This raises the question, has America ever been what it thinks it is? What Is America? goes to the heart of that inquiry. Ranging with dazzling expertise through anthropology, history, and literature, Wright reconfigures our self-perception, arguing that the "essence" of America can be traced to the foundations of our history-literally to the collision of worlds that began in 1492, as one civilization subsumed another-and exploring how these currents continue to shape our world.
About the Author
Ronald Wright's other widely translated works include the highly regarded Time Among the Maya, Stolen Continents, and his novel, A Scientific Romance, a New York Times Book of the Year. He lives in Canada.
Advertisement