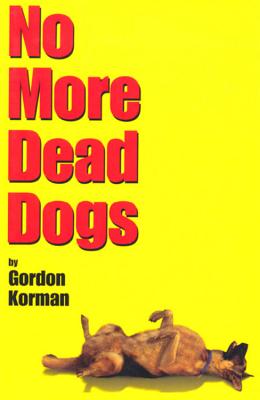 No More Dead Dogs (Paperback)
Disney-Hyperion, 9780786816019, 192pp.
Publication Date: October 1, 2002
* Individual store prices may vary.
Description
Nobody understands Wallace Wallace. This reluctant school football hero has been suspended from the team for writing an unfavorable book report of Old Shep, My Pal. But Wallace won't tell a lie -- he hated every minute of the book Why does the dog in every classic novel have to croak at the end?
After refusing to do a rewrite, his English teacher, who happens to be directing the school play Old Shep, My Pal, forces him go to the rehearsals as punishment. Although Wallace doesn't change his mind, he does end up changing the play into a rock-and-roll rendition, complete with Rollerblades and a moped.
About the Author
Gordon Korman is one of the most popular young adult and middle grade authors writing today. He published his first book at the young age of fourteen and has been going strong ever since. A tireless self-promoter, Gordon is constantly traveling across the country to visit different schools. He and his wife, a teacher, live on Long Island with their three children.
or
Not Currently Available for Direct Purchase