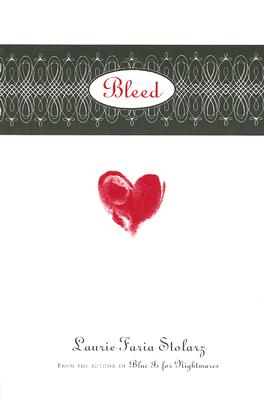 Bleed (Paperback)
Little, Brown Books for Young Readers, 9780786838554, 240pp.
Publication Date: April 22, 2008
Other Editions of This Title:
Hardcover (8/22/2006)
* Individual store prices may vary.
Description
Over the course of a single summer day, ten teenagers in Salem, Massachusetts, will discover important truths about themselves and each other.

There is Nicole, whose decision to betray her best friend will shock everyone, most of all herself; Kelly, who meets the convicted felon she has been writing to for years; Maria, whose definition of a true friend is someone who will cut her. Then there is Sadie, a chubby eleven-year-old whose mother forces her to wear a "please don't feed me" sign stapled to her shirt; while Joy, a fifteen-year-old waitress hoping for true intimacy narrowly escapes a very dark fate. Derik discovers that his usual good looks and charm won't help him hold onto the girl he wants, while nineteen-year-old drifter, Mearl, is desperately looking for a place to call home. Sean is torn between his loyalty to his girlfriend and the possibility of finding something more with her friend, while Ginger's single-minded pursuit to bring down her nemesis only proves that they may be more alike than she thought.

Seamlessly woven together, this incredibly powerful and compelling collection of stories chronicles the very real trials of today's teen experience.
About the Author
Laurie Faria Stolarz is the author of "Project 17" and "Bleed," as well as the highly popular young adult novels "Blue Is for Nightmares," "White Is for Magic," "Silver Is for Secrets," and "Red Is for Remembrance." Born and raised in Salem, Massachusetts, Stolarz attended Merrimack College and received an MFA in Creative Writing from Emerson College in Boston. For more information, please visit her Web site at www.lauriestolarz.com.
or
Not Currently Available for Direct Purchase